My Cart
You have no items in your cart.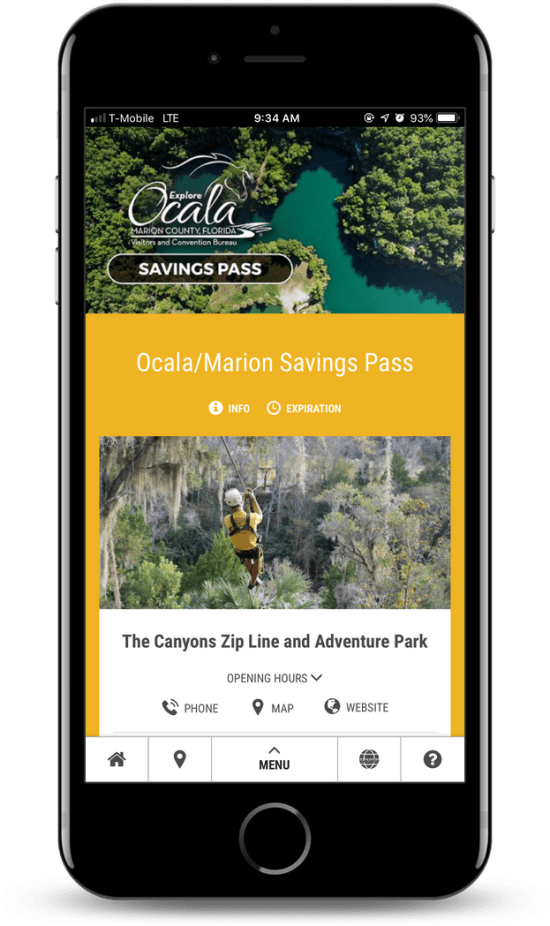 EXPLORE. DISCOVER. RELAX.
Welcome to Ocala/Marion County!
Save big while making memories that will last a lifetime.
Explore the diverse offerings in Florida's outdoor playground, ranging from the forest and springs to the canyons and champion horse farms. Sign up for guided tours on river or horse and discover restaurants for all tastes. Here you can find exclusive deals for you to enjoy in Ocala/Marion County.


See what's included!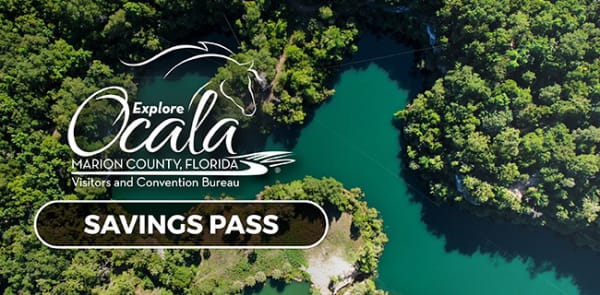 Mobile exclusive
Instantly delivered via text and email
Save on the best of Ocala/Marion County
New deals added regularly
Step 1 - Get Your Pass
This mobile exclusive passport is a collection of curated attractions, retailers, restaurants and more and offering deals and discounts to redeem during your visit.
Step 2 - Receive Text
Your passport will be instantly delivered to your phone via text and email and is ready to use immediately! There is no app to download. Your pass can be saved to your phone's home screen for easy one-tap access.
Step 3 - Redeem
When visiting a participating business, simply present your phone to the attendant or staff member to redeem available discounts.
Retail & Services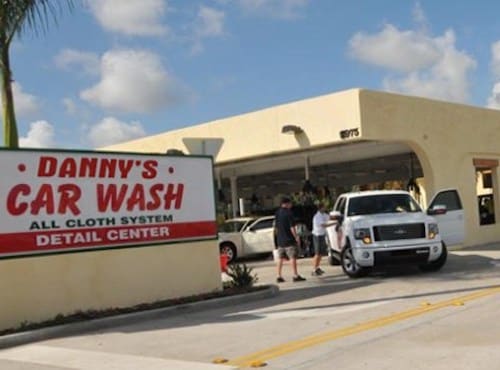 Our mission at Danny's Car Wash is to provide a genuinely pleasant and relaxing car wash experience to each of our customers.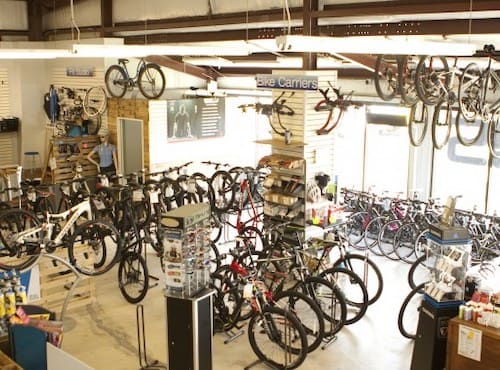 We are located immediately on the Santos Trails which can be accessed behind our shop building. We provide fun group rides, Rental bikes, Repairs/Service, and of course new bicycles for both paved (asphalt) and unpaved (MTB) riding.
What's Included
$10 Off Any Bicycle Tune Up Services